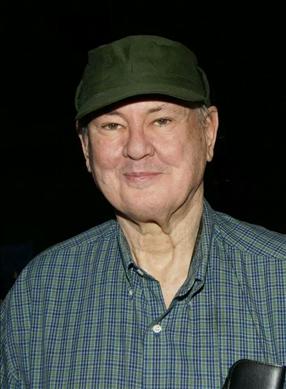 William Henry "Bill" Oldacre III
9/12/1944 – 10/27/2013
William "Bill" Henry Oldacre III died on October 27, 2013. He was the son of Marjorie Thorn (deceased) and William Henry Oldacre Jr., who died at Normandy two months prior to his birth. He is survived by his wife Sherleen Louise (Weaver) Oldacre, daughter Maria A. Mckay-Conkin of Lake Park Georgia, Sister Juliette Wilson, granddaughters Brianna, Brigette, and Brooke, and several nieces and nephews.
 He married Sherlee on June 28, 1969, and they were true soul-mates for 47 years. Bill cherished his friendships with his caver friends from 'back in the day' to the present. He was the kind of man who cultivated friendships and kept them all his life, and often spoke of his caver friends from the 60's.
Bill attended Santa Fe College in Gainesville before he went on to great things. Ultimately an engineer at heart, he invented, collaborated on, and contributed ideas and inventions to the National Institute of Agriculture and Food Science, the University of Florida Brain Institute, and Disney World. The Florida Museum of Natural History used his expertise on their Caves of Florida display. One of his most notable inventions was a rechargeable emergency back-up light that was featured on the cover of Popular Electronics Magazine, July 1975.
Bill was the first recipient of the Southeastern Cave Conservancy's John Van Swearingen III Stewardship Award for his long term efforts to protect Florida's longest dry cave at the NSS-owned Warrens Cave Nature Preserve. He was named an NSS Fellow in gratitude for his numerous contributions to Florida caving and the Florida Speleological Society (FSS). He was also the Warrens Cave Nature Preserve property manager.
Bill was an icon in the Florida caving community. He was an FSS member for 47 years and was dedicated to preserving caves. He assisted in drafting the Florida Cave Protection Law. He created Florida's first and longest-lasting cave rescue organization. He served on the Board of the FSS for many years, including the offices of President and Board Member. When FSS membership dropped so low that there were fears that the grotto would collapse, Bill stepped in, took over the reins, and succeeded in bringing back old members and bringing in new ones. The FSS is one of the oldest and strongest of the society's grottos, in no small part due to Bill.
Bill was particularly involved with Warrens Cave Nature Preserve in Gainesville, Florida. His association with Warrens began in the late 1960's when it was an un-gated party cave. Numerous accidents and occasional rescues in the cave resulting from frequent visitation by inexperienced people precipitated the local Civil Defense chief into dynamiting the cave's entrance. The owner, a local businessman, stood his ground in front of the cave and the Civil Defense offensive caved in. Bill continued that tradition, albeit a little more diplomatically, when the local sheriff also decided to destroy the cave's entrance. Instead, Bill convinced the sheriff that he could build an entrance gate that would keep out the inexperienced yet allow access to scientists and bona fide cavers. His gate included the diabolical addition of leaf springs to frustrate trespassers bearing Come-Alongs. The gate has been damaged numerous times but never broken. Shortly thereafter, the owner decided to donate the cave and four acres of natural forestland to conservation, choosing Bill to accomplish that. http://www.floridacaving.com/bill-oldacre-obituary/Bill then spearheaded the property transfer to the Nature Conservancy, and then some years later to the NSS.
He will be greatly missed by numerous friends and family.
Submitted by Kitty Markley and Buford Pruit